Looking at the high-rise buildings, the city mountains and seas, always hope that they can have a place to live, but did not think just the past.
From nothing before to now as a car owner, only I know what I have gone through, and I can only silently understand the ups and downs.
I used to prepare for work half an hour earlier in case I missed the train or bus. Now, with ZonDoo, you don't have to worry about crowds, traffic jams, and you get a little more sleep in the morning.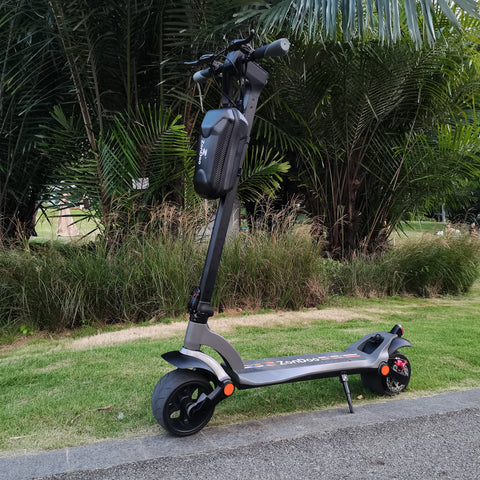 Now, whether it is going to work or shopping malls, there is no electric scooter shadow, in addition to providing convenience for me, more is become an indispensable part of my life.
Careful calculation, electric scooter accompany me for only half a year, but let me feel never have the comfort.

There are more and more electric scooters on the market, and the price is more and more close to the people, but for many people who do not know the truth, they still have a face of questions.
Electric scooter is a small means of transportation. Most of the scooters on the market advertise lightweight and portable, but few are really realized.
The pursuit of the perfection of any function means the compromise of the other function. Battery life is directly proportional to weight. If you go for a higher battery life, it means that the battery capacity is large and the vehicle weight is definitely not light.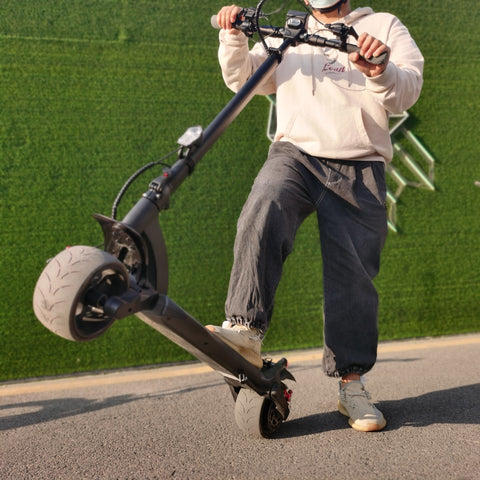 As an ordinary consumer, the mileage purchased is about 25km-40km, and the mainstream electric scooters are in this range. The price will be moderate, but also to meet the needs of short distance travel.
Portable folding is also one of the reasons why electric scooters attract people to try to buy, can enter the elevator, on the bus, small and light can be carried.
For many brands on the market, the speed of electric scooter is crucial! Speed is in your own hands, as long as your scooter is fast enough, is the so-called capital to have the right to control the ride, the most slow people safety first.

Electric scooter is not recommended to use the front wheel brake, the principle we all understand, scooter volume small center of gravity forward, once exceeds the so-called safety speed, the use of the front wheel brake will lead to inertia to make the operator roll forward! So most of the electric scooters with rear brakes are the best choice.
Fashion lovers, what are you waiting for? Ride my electric scooter, it will never get stuck in traffic.