Background
With urban air and environmental pollution becoming more and more serious and road traffic congestion becoming more and more serious, lighter and more environmentally friendly portable mobility tools are becoming more and more popular and electric scooters are becoming more and more accepted. The sport of skateboarding was born in the 1990's and started with a single function of surfing on the sea, but has since evolved into a wide range of skateboard types. The two most typical types of contemporary electric skateboards are urban electric scooter & off-road electric scooter.So as a beginner in the electric scooter category, do you know how to choose the right type of scooter for you? Let this article explain the differences between these two types of scooters.
Urban Electric Scooter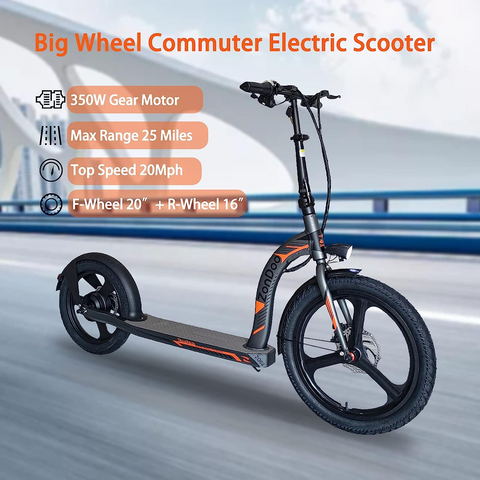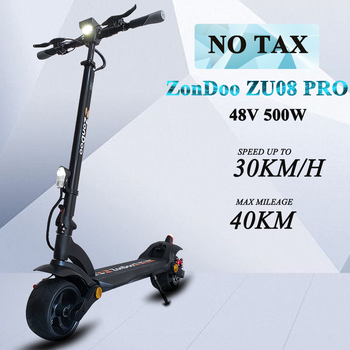 Advantage:
🛴 Lower price
Compared to off-road electric scooters, urban electric scooters have lower configuration specifications and are relatively inexpensive, making them suitable for people who only need to commute and have fun.
🛴 Lighter weight
Compared to off-road skateboards, city skateboards have a smaller battery, tyres and engine and use a single bar with a foldable design, so they are lighter and easier to carry. For commuters, it is easy to take into the underground and lifts;for women, they don't have to find someone to help them collect the bike.
🛴Simple to operate and easy to use
The City is easy to operate, so once you have mastered speed control and the use of lights, you will be able to get to grips with this model. The slower speed makes it easier to use in the city and prevents traffic accidents.
 Disadvantage:
😡 Every advantage has its disadvantage. Many electric scooters are now on the market in order to control costs, reducing costs on batteries, engines, tyres and other configurations, resulting in a significant reduction in the range of electric scooters and their shock absorption capacity.
 How to solve:
🙂 Our Shenzhen ZonD Technology Co.,Ltd. products have greatly prevented this problem. We mainly promote two urban models:
ZO02,20 inch inflatable front wheel e-scooter,16 inch rear motor 350w best riding experience.
ZU08,the 11cm wide wheel e-scooter,48V/500W-1000W model,the best riding experience.
We use the best quality components in terms of battery quality, engine specification and tyre size to provide a more comfortable riding experience for our customers.
 Off Road Electric Scooter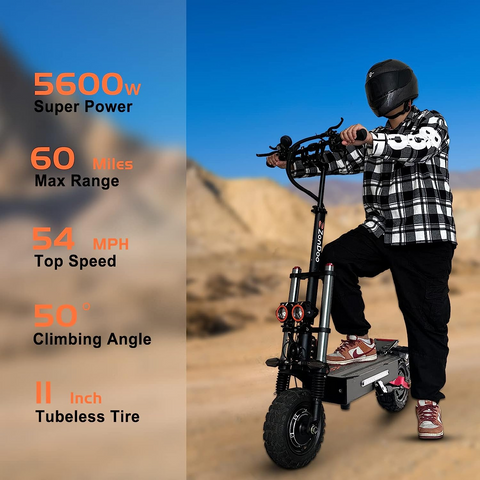 Advantage:
🛴High endurance
Our off road electric scooters have 2 super powerful motors able to provide three drive modes, you can choose to use a single engine mode or dual engines mode or eco turbo mode to saving energy. Our engine system can provide you with enough horsepower, but also support a range of 68 miles, allowing you to riding unhindered.
🛴 All terrain rideable
The scooter's 11-inch big wheel off-road tires offer anti-slip treads, stable bearing capacity, better shock absorption effect, stronger ground grip as well as a safer and more comfortable riding experience.  Also, they can easily adapt to all kinds of pavements and road conditions.
🛴 Better vibration damping
Our high quality electric scooters are rigorous about safety, so we choose Zoom hydraulic disc brake to ensure that the brakes are sensitive, and the front and rear wheels of the electric scooter are designed with suspension damping to ensure your safety when riding on any road, and also installed with front wheel dampers to ensure the stability of the riding process.
 Disadvantage:
😡 Of course, off-road electric scooters also have their drawbacks and are generally more expensive due to their high configuration.
 How to solve:
🙂 The ZO03plus is a new model for the 2023 model year, with superb features but a low price, allowing you to buy a superb feeling of well-being at a low price.
ZO03 plus,the 11inch 5600W/38.4ah offroad electric scooter with max speed of 85KM/H
Conclusion
So which one do you prefer? Urban Electric Scooter or Off Road Electric Scooter.